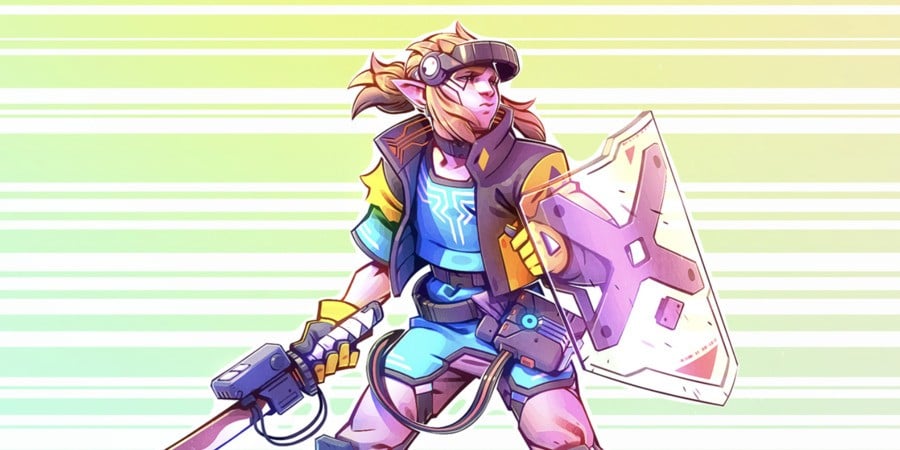 Freelance idea artist Gray Shuko has taken two of essentially the most talked-about video video games of recent occasions and fused them collectively in a chunk of gorgeous paintings.
Shuko's radical interpretation of Hyperlink from The Legend of Zelda sees the well-known Hero of Time transported into the close to future, and equips him with sci-fi weapons and kit paying homage to the much-hyped (however critically-mauled) Cyberpunk 2077.
The outfit incorporates parts of Hyperlink's costume from Breath of the Wild, mixing it with cyberpunk stylings, comparable to V's iconic coat.
The paintings reminds us of Jeremy Vitry's mixture of Zelda and Overwatch from 2016.
[source twitter.com, via cbr.com]